Welcome to the new FlexRadio Community! Please review the new
Community Rules
and other important new Community information on the
Message Board
.
SmartSDR is compatible to iOS 14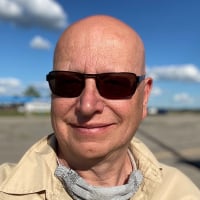 Mike-VA3MW
Administrator, FlexRadio Employee, Community Manager, Super Elmer, Moderator
admin
SmartSDR is compatible to iOS 14 (moving to the correct category)
However, due to a bug in iOS 14 it might happen that you can't use SmartSDR to connect to your local Radio.
But there is a simple solutions. Just change the App to use a fixed IP Address of your Radio. For this, just go to Settings -> Show Extended Settings and select "Fixed" for "LAN mode". Then, enter the IP Address of your Radio in the field below named "Network". (No change on your Radio is required for this)
Now, you should be able to connect to your Radio again.
Once you do that, you may get asked by iOS for permission to access your local network by the App. Once you confirm this and gave the App permission, you can even turn back off the fixed IP LAN mode and change it back to "Discover" which is the recommended setting.
You will now also find a new Setting in the iOS Settings under Privacy -> Local Network.
Here, you should see an entry for SmartSDR which should be enabled. If you don't see this entry, continue to use the fixed IP until you get the permission question from iOS.
On this screen, you can also re-enable Local Network access if you accidentally dismissed the permission question.
I expect this but to be fixed in the next iOS version but in the meantime, the aforementioned procedure will solve this problem.73,
Marcus
Comments
Leave a Comment
Categories
6.9K

Software

8.4K

Radios and Accessories

661

Genius Products

213

Shack Infrastructure

1.9K

Operating Activities