Welcome to the new FlexRadio Community! Please review the new
Community Rules
and other important new Community information on the
Message Board
.
Notifications -- the BLUE button and clearing the unread status count.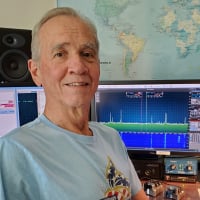 In the Notifications the new items have a BLUE button next to them. If you hover over the button, a pop will say "Unread." If you CLICK the BLUE dot or the pop up, nothing happens.
QUESTION 1 - Is this clicking supposed to clear the BLUE button and drop the status count by one? If not what does it do? Reading the post does not seem to clear it either or am I missing a step?
Currently to clear the status you scroll down to the bottom of the list to clear all of the BLUE buttons and reset the count to zero by clicking on "Mark All Read." On some mobile devices (e.g. iPad, phone) the list is NOT scroll-able. There does not appear to be any way to get to the bottom to clear the notifications.
QUESTION 2 - Can the "Mark All Read" button be move to the TOP of the list? That would solve the problem for mobile devices and also make it more convenient for PC user as well.
Regards, Al / NN4ZZ
al (at) nn4zz (dot) com
6700 Win10 SSDR V2.4.10
Answers
Categories
6.4K

Software

8K

Radios and Accessories

493

Genius Products

145

Shack Infrastructure

1.5K

Operating Activities