Welcome to the new FlexRadio Community! Please review the new
Community Rules
and other important new Community information on the
Message Board
.
Radio Dropping off line -- solutions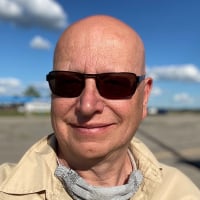 Mike-VA3MW
Administrator, FlexRadio Employee, Community Manager, Super Elmer, Moderator
admin
Hi All
Occasionally I have had some issues where the radio will drop offline and personally, here is what I have done to isolate it.  This is on a local connection, but it could happen on a remote connection as well.
Today was a great example.  Since I totally rebuilt the Win 10Pro box from scratch about a month ago on an SSD drive, it works solidly.  
But, about 1 pm today, it started to drop off every 30 minutes are so and SmartSDR would lose connection.  I knew it wasn't the radio, or well, that wasn't the first place I was going to look.  
After the 3rd, I had some command prompt ping windows opened on the SSDR computer and another computer so I could keep a look at multiple paths.  
The next 2 times it happened (I didn't have to wait long) it was clear that it was related to the Win10 Computer, so I focused on the NIC card in that computer.  Or it could have been the port on the network switch.
 I had 2 computers pinging the radio.  When it failed, only 1 computer could not reach the radio.  This confirmed the problem was not the 6600 or its path to the switch.  Remember, you have to consider the data path between the radio and the client using it.
I did 3 things at once (I know, I should have done 1, but I was watching for 6M DX and I wanted to fix it quickly).
Changed the LAN cable - yes they go bad
Moved the LAN cable in the switch to another port
Change the NIC Adapter settings for Speed on the PC from AutoNegotiate to 100M Full Duplex.  
Why did I do #3?  I remember from my days in doing backups for a company I worked for where we backed up a LOT of data, that AutoNegotiate on NIC cards seemed to cause us issues for some customers.  Locking down the speed seemed to help.  A lot.  So, I fell back to this.
So far, it has been 7 hours or so and rock solid again.  
Hopefully, these are a few clues you can try if you keep dropping a network connection.  
Remember, streaming HF data is harder on your network than surfing the web or watching NetFlix.
73, Mike va3mw
Comments
Leave a Comment
Categories
6.4K

Software

8K

Radios and Accessories

488

Genius Products

145

Shack Infrastructure

1.4K

Operating Activities