Welcome to the new FlexRadio Community! Please review the new
Community Rules
and other important new Community information on the
Message Board
.
Custom Interface Cables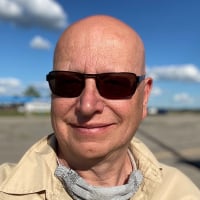 Mike-VA3MW
Administrator, FlexRadio Employee, Community Manager, Super Elmer, Moderator
admin
Hi All
I am looking for people who make specialized interface cables on demand for those customers that require help.  
As an example, you have an OEM radio like an FTdx3000 and you want to interface band switching to a PGXL.  One end requires a HD15 connector and the other requires a DB9 for the required band data switching. (Not the same issue if you use a Flex Radio with the PGXL).
I know they are out there, but I have no clue.  If you know of such a business, can you let me know so I can share it with others.
This is one that I know of.  
https://redcab.com/home.php
Many thanks, Mike
Answers
Leave a Comment
Categories
6.9K

Software

8.4K

Radios and Accessories

658

Genius Products

213

Shack Infrastructure

1.9K

Operating Activities