Welcome to the new FlexRadio Community! Please review the new
Community Rules
and other important new Community information on the
Message Board
.
6600 + Maestro driving New SPE 1.5-FA which suddenly says 1w PEP output ! :-(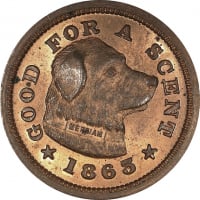 I was in the middle of CQ DX CW contest and took a break.  When I came back, everything looked normal, but the SPE 1.5K - FA was not producing output. Don't know what happened?! No one in the house but me, no HW changes, the amp temp has never been over 38C & amp has had weeks of power-on burn in.
It was working fine for first 12 hours of contest and for weeks prior, although I was getting mysterious (well seemed mysterious to me) SWR kickouts from Max Power to Standby (not ratchetting power down to MID) in the middle of QSO exchanges for no apparent reason - nothing had changed. SWR after SPE auto tune was < 1.2:1 at the antenna readout and better than that in the final SWR window below on the display. Have also checked the antenna w RigExpert analyzer and all is good. The Flex ATU (on the input to the SPE) had been on automatic, which I wondered might be related to the SWR kickouts, but I figured out the Flex menu setting to turn it off and was operating successfully for an hour or so without it.
FYI, cable was made by Dan Tassel, and worked fine. No hardware changes during the contest.

I turned everything off (6600, Maestro & SPE) and re-powered 6600, then Maestro, then SPI - no change. Same on behavior on all bands. SPE tracks band changes on Maestro,  putting SPE into standby changes Flex power to 100w. In SPE Operate, changing Power levels from Max to Mid and changing bands tracks all of the drive power settings programmed into the SPE. Everything acts normal, fan operation, PA FET voltage level, … Just when I key the keyer, it says 1w PEP PA Out on the meter (0 in Mid or Low power levels).

I did a "General Restore" on the SPE per manual instructions by switching to standby mode & holding the INPUT & OFF keys. Turned it back on and restored the Antennas & CAT settings. The drive power level settings were retained and didn't have to be reset. However this didn't repair the output issue.

Ideas? I keep thinking I must be too tired and am overlooking something obvious!  Would like to get back in the contest!

73, Ken WC6Y
Answers
Leave a Comment
Categories
6.5K

Software

8.1K

Radios and Accessories

531

Genius Products

154

Shack Infrastructure

1.5K

Operating Activities