Welcome to the new FlexRadio Community! Please review the new
Community Rules
and other important new Community information on the
Message Board
.
Remote Antenna Disconnect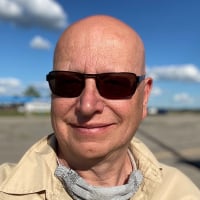 Mike-VA3MW
Administrator, FlexRadio Employee, Community Manager, Super Elmer, Moderator
admin
This is so cool! 

I really have to do this.  Thanks from K4FWJ for posting this video.

Mike va3mw






A single lightning strike can destroy thousands of dollars worth of radio equipment. Experienced amateur radio operators know the only sure protection is complete disconnection. This can be a chore, especially when multiple antennas are involved. As well, it is all-to-easy to forget to do it. This system makes it possible to accomplish hands-off multiple antenna disconnects and re-connects either on-site or remotely. It also provides for antenna rotator connect/disconnect. The on-site mode can be wired to automatically connect antennas when the radio equipment is turned on and disconnect them when the radio is turned off. The remote mode requires a web IP switch which is controlled by a PC or smartphone. The result is excellent lightning protection at any time from any place.

Comments
Leave a Comment
Categories
6.8K

Software

8.3K

Radios and Accessories

626

Genius Products

198

Shack Infrastructure

1.8K

Operating Activities