Welcome to the new FlexRadio Community! Please review the new
Community Rules
and other important new Community information on the
Message Board
.
Global Profile Confusion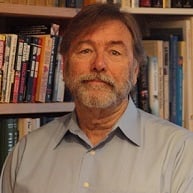 There are 1930 posts for Global Profiles so I'll just post a new one.  Not possible to search all of these.

It appears to me that a Global Profile is linked to a specific band(s).  Here is what I am trying to do.

Slice A 40m CW
Slice B 20m SSB

Saved as CW/SSB and when loaded brings up 40cw and 20 SSB. 

Now, I want a Global Profile for

Slice A 40m CW
Slice B 15m SSB

It appears that I need to save a new profile 40-CW/15-SSB

In other words, for each combination of band/mode using two slices I need a separate Global Profile.   Then I need to make certain that both slices are exactly what I want else, for example, loading a 40-CW/15-SSB GP when I have previously loaded 40-CW/20SSB GP might mess up my settings for slice A.

Is this correct?

OR I load the CW/SSB GP which brings up 40cw and 20ssb and then select the 15m band for slice B.  But when I do that slice B seems to come up with 15m SSB sometimes or 15m CW which seems to make the GP usefulness limited.  Then I need to change slice settings anyway. 

There seems to be no way to do this that isn't error prone or time intensive.

This is from the How-To:

Global profiles save the state of all open slices and panadapters as well as the current Mic profile and the TX ANT to TX Profile linking. Changes to the current settings do not get automatically saved to Global profiles. Global profiles must be manually and explicitly saved or deleted.

This "seems" to imply a separate GP for each combination of band and mode. The H-T example for GP are all one slice - as an example not very helpful if typically using two slices.  So, I need:

80CW/75SSB
80CW/40SSB
80CW/20SSB  and on and on... 

TX and Mic Profiles are linked okay and seem reliable.  Only one antenna. ANT1 always. 

This is version 2 SSDR.  A Flex Elmer or staff posted to me the other day that I could make for example a CW/CW GP and then just change the bands.  If so then I should be able to make a CW/SSB and just change the band for either slice A or slice B without losing the previously loaded GP settings; been trying to do that - not much joy here. This just does not seem to work.

I've read the docs, over and over and over ......I know, somewhere in the 1930 profile related posts is probably the answer, but, ....

How can I make this work? Or, do I bite the bullet and create a large number of GP's? Or, forget about using profiles? 

I have a 6400

sorry for the bandwidth.



Answers
Leave a Comment
Categories
6.7K

Software

8.2K

Radios and Accessories

574

Genius Products

168

Shack Infrastructure

1.7K

Operating Activities