Welcome to the new FlexRadio Community! Please review the new
Community Rules
and other important new Community information on the
Message Board
.
2M & 6MMeteor scatter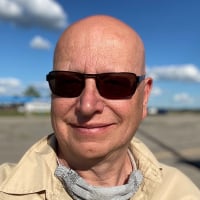 Mike-VA3MW
Administrator, FlexRadio Employee, Community Manager, Super Elmer, Moderator
admin
All
For those with 6M  beams, have you tried 6M Meteor Scatter using WSJTx?  It is just like FT8, but you select a different mode, called MSK144.  This document from Contest University covers it really well.  
https://www.contestuniversity.com/wp-content/uploads/2018/05/5.-W5ZN-Utilizing-Digital-Modes-FT8-and-MSK144-for-Competitive-Advantage-in-VHF-Contests.pdf
.  
Short story, if you have FT8 already running, you are good to go on MSK144.   The Perseids run from now until about mid August and will give you about 500 'burns' / hour.  
DXPeditions, like CY9C was running many modes which included 6M and 2M MS as well as EME.  
With my 6600, I was able to work CY9C on 6M.  I also have a 2M Transverter from Q5 Signals and a 13 element beam on 2M (nothing special and very old).  It took a bit, but I was able to copy them calling CQ on 2M scatter.
The short story is that might already be ready to go!  Give it a shot.  
73, Mike va3mw
Comments
Leave a Comment
Categories
6.7K

Software

8.2K

Radios and Accessories

573

Genius Products

168

Shack Infrastructure

1.7K

Operating Activities