Welcome to the new FlexRadio Community! Please review the new
Community Rules
and other important new Community information on the
Message Board
.
FlexLogger Emerges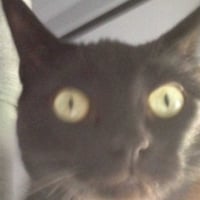 Hi All,
A while back I showed my quickly spun logging program and found a fair number of you had some interest.  So... being the idiot I am I decided what I had was far from ready for others to use and I basically rewrote it from scratch.
The new program is currently called FlexLogger.  It currently has a fair number of cool features and the list will continue to grow:
Interfaces with your flex, provides a number of in logger flex controls
Fast database logging
Integrated spots with user configurable spot sources
Spots interact with your logger and any online looks you have enabled
Monitoring and automatic logging of WSJT-X QSOs
SPE serial amp monitoring and control
Scripting, assignment of scripts to quick buttons
Call lookup via QRZ or HamQTH
Qso posting to HRDLOG.NET  (club log coming)
CWX macros including speed changes and send of variables
And much more to come!  I have a really big list of future features.
It is in a very early state right now and there are bound to be some issues but I am dedicated to fixing what I can find and making this a really good little logging program.
If you would like to give it a try the installer can be downloaded from here:
http://184.154.226.168/flinstallers/FlexLoggerSetup-0.0.7.0.exe
There are a few things you need to do once it is installed before it is ready to use:
Click the gear icon, top left, to enter program configuration.  In here enter any online lookup services you use like QRZ or HamQTH.  There are also some preferences and if you have an SPE and wish to control it over RS-232 you can enable that here as well.
Next icon over you must create a station.  The next icon over allows you to define and save a station definition.  This includes things like call, location, grid, etc.
Next icon over will let you define an operator.  You can have multiple operators if you are lucky to have multiple hams in the house.
Next icon over will let you create a radio definition.  Currently Smartlink connect is not working but you can define details or IP addresses for where your radio is.
Next icon over will let you create a database.  FlexLogger will remember and use the last database you open but you can have as many databases as you wish.  For example if you are working a contest you might start a new contest only database.  Totally up to you.
Once you have done these steps you should be able to connect to your radio and the data shown in the slice panels should follow changes to your radio.
At this point you can poke around and look at things.  If you want to import your data from another logging program just export that data to an ADI file then use the log management tab to import the data into your FlexLogger database.
Once you have this version installed, future updates are handled by an in program updater that can download and update your copy to the latest version.
Operationally if you manually enter a call sign into the call field in the log, use the tab key to trigger lookups.   The esc key will clear log entries.
Again, this is very early.  there are some things that will change.  But let me know what you think.
Comments
Leave a Comment
Categories
6.8K

Software

8.3K

Radios and Accessories

626

Genius Products

198

Shack Infrastructure

1.8K

Operating Activities