Welcome to the new FlexRadio Community! Please review the new
Community Rules
and other important new Community information on the
Message Board
.
Fragmentation with SmartSDR 2.3.9 and not with Smart SDR iOS? Coincidence?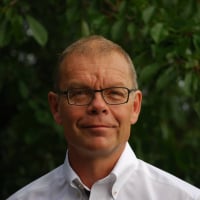 I have with Goran SM6PPS tested remote connection over different access lines on the client side (500 km away) while maintaining 4G LTE on server/radio side (only option). Here are our findings. With fiber (100 Mbit) and 4G on client side we obtain no waterfall display due to as we understand fragmented UDP packages. The latency when pinging from client to radio side is low (20 ms). 
However, when trying with Smart SDR iOS on the client side with 4G LTE on the radio site BUT over another 4G router (so both 4G routers are on the same cellular cell)  we get the waterfall and everyhting works as expetected. Of course latency increases to 200 ms over this large packet "loop". 
How come? This seem to point to smart SDR Windows that introduces this or? With earlier version (2.3.7) in may we did not notice any of this problem. 
I know changes were made in the fragmentation issue in latest release.
Have anyone else noticed the same phenomenon?   
Answers
Leave a Comment
Categories
6.2K

Software

7.8K

Radios and Accessories

411

Genius Products

119

Shack Infrastructure

1.3K

Operating Activities