Welcome to the new FlexRadio Community! Please review the new
Community Rules
and other important new Community information on the
Message Board
.
A cost effective Web Relay control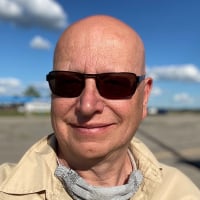 Mike-VA3MW
Administrator, FlexRadio Employee, Community Manager, Super Elmer, Moderator
admin
I wanted to share a 4 port cost effective Web Relay Switch.  This is a subset of the one I use on my remote base (I use 16 relays).  While there are many other way, I like this software as it allows me to start to build out the RemoteQTH server as you build up your station.
This is a picture of my test setup.  When done, all you need is the power cord, the network cable and any devices you wish to turn on or off to be wired in.
Regarding the Remote RCA connector:
This RCA connector is provided for remote power-on functionality. When the RemotePower ON feature is enabled, shorting this input to ground will activate the radio - openingthis connector will disable power on the radio. Refer to the SmartSDR documentation forinformation on how to configure this input. (Note: 3.3VDC Max Input.)
The parts required are:
The quick cookbook is:
Order the RPI if you don't have one already
Order the KS0212 for $8.99 
Find and RCA cable that has the RCA connector on one end to plug into the radio and bare wires on the other end to wire up to the KS0212
Build the RPI server by downloading the image from RemotQTH and booting your RPI (directions are on their website on how to build and image and get up and running.  Their image is a complete Raspian install.
Login into their control panel and you want to configure their relays numbered 1, 5, 17 and 24.  This will be relay 1, 2, 3 and 4 on the KS0212 that you have plugged into the RPI.
You want to wire the 2 wires from the RCA connector to the Normally Open contacts so that when you turn the Relay ON, the 2 wires are shorted and the 6000 radio will come out of standby mode.
After that, let's assume you want to add some control for AC Power devices.  I found this on Amazon which is the least expensive power switch I could find, called the
IoT Rela
y for less than $30 each.
Once you have all that wired up, this is the One of the Web Views you can get and it works well from a Mobile Device:
There are many other ways to get this done, but this one is one of my favourites and does not require any wire wrapping, soldering on special jumpers.
Mike va3mw
Comments
Leave a Comment
Categories
6.1K

Software

7.8K

Radios and Accessories

396

Genius Products

114

Shack Infrastructure

1.2K

Operating Activities