Welcome to the new FlexRadio Community! Please review the new
Community Rules
and other important new Community information on the
Message Board
.
Remote Footswitch - How to (LAN/ VPN solution)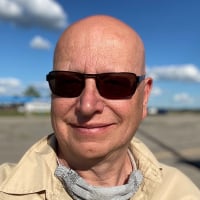 Mike-VA3MW
Administrator, FlexRadio Employee, Community Manager, Super Elmer, Moderator
admin
First, I want to thank Al, K0VM for this solution.  He provided it just as I needed it.
I operate remotely 99% of the time, however, when I don't have my Maestro handy, I still want my foot switch.  
This works for SmartSDR CAT both with and without SmartLink running (updated since previously written).  mkw - 03/2019
Using CAT and SSDR, it is very simple to make a remote footswitch.
Take any RS232/USB adapter that is recognized by windows.  Check in Control Panel to make sure you can see it.  In  my case, it was Com80 (I need to clean up some ports
).
Now, with that running, head over to CAT and Create a New PTT entry.
Serial Port - Existing - this means you are using a physically installed port on your computer (RS232/USB adapter)
CAT COM: - the same port you set up above
RTS is selected
Polarity - Active Low
Lastly, you need to know make up an adapter for your foot switch (or hand switch).  
Wire your foot switch to:
Pins 7-8 if you select RTS above
Pins 4-6 if you select DTR above.
If you can't solder, these are a quick solution.
There you go.  Now, when you push the footswitch, the radio will go into TX while running SSDR remote from the radio.
Again, thanks to Al for the idea.
Mike va3mw
Tagged:
Comments
Leave a Comment
Categories
6.7K

Software

8.2K

Radios and Accessories

575

Genius Products

171

Shack Infrastructure

1.7K

Operating Activities