Welcome to the new FlexRadio Community! Please review the new
Community Rules
and other important new Community information on the
Message Board
.
SmartLink and Apple routers (Airport, Time Capsule, etc)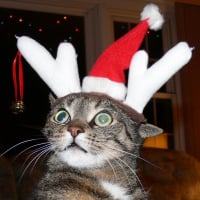 I just helped a gentleman running an Apple Time Capsule router (same as Airport Extreme with the built in backup drive).
We found out that the Airport routers do not support uPNP. We needed to use manual port forwarding. Here is a pdf which describes how to add port forwarding to the Apple router.
https://www.rainmachine.com/support/portforwarding/Port-Forwarding-Apple-AirPortExtreme-Router-for-HTTPS.pdf
You only need to add one port forwarding rule to the Apple Airport (or Time Capsule) router.
On page 4 of the PDF it shows how to add the port forwarding.. Here are the setting you need to enter.
Description: ​SmartLink
Public UDP Ports: ​ 22000  
Public TCP Ports: ​ 21000   
Private IP Address: ​ <enter the IP  address of the radio>  
Private UDP Port(s): ​ 4993   
Private TCP Port(s): ​ 4994
Click ​ Save​  button> The router will reboot.
Next go into SmartLink Setup and expand Network Settings. Click Manual and enter the following settings 
Click Save then click the test button. You should get a green indicator and if you hover over it (SmartSDR) or click it (Maestro) the bottom section UDP and TCP should show pass.
Dave wo2x
Tagged:
Answers
Leave a Comment
Categories
6.5K

Software

8.1K

Radios and Accessories

531

Genius Products

154

Shack Infrastructure

1.5K

Operating Activities