Welcome to the new FlexRadio Community! Please review the new
Community Rules
and other important new Community information on the
Message Board
.
For Sale: 6500, Expert 1KFA amp, RadioSport headset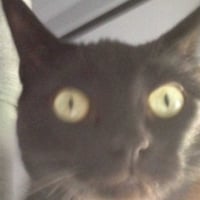 Hi All,
Due to circumstances beyond my control I need to sell my FlexRadio 6500, Expert 1KFA amp and Radiosport headset.  I won't be leaving Ham Radio for long and if things go the way I hope in about a year I'll be back at FRS sales desk for a new radio.
My Flex6500 has zero modifications, I'm a non non-smoker, the radio has seen very limited actual use.  It was purchased in Nov 2015 directly from FRS and has been babied ever since.
My Expert 1KFA is in perfect working condition, also not seen a lot of use and was purchased second hand from a ham who clearly took great care of it.
I purchased the RadioSport headset and I think I used it once with the 6500.  
My issue these days is time and the health of a family member.  I will simply be too busy and looking at some mounting healthcare costs over the next year.
I'd like to sell everything at once but if you want just a piece make me an offer on it.  I wanted to give viewers of the FRS community a first shot at this wonderful gear before I go to other places to try and sell it.  I'd really like my 6500 and amp to go to a loving home.  They deserve to be well treated.
Please email:  
[email protected]
Comments
Leave a Comment
Categories
6.3K

Software

7.9K

Radios and Accessories

459

Genius Products

137

Shack Infrastructure

1.4K

Operating Activities