Welcome to the new FlexRadio Community! Please review the new
Community Rules
and other important new Community information on the
Message Board
.
SPE Expert Amp Support. DDUTIL V32200 Available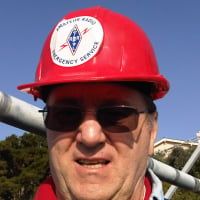 Steve K5FR has finally released SPE Amp support for the 2K/1.3K amps You can now directly and/or Remotely control your SPE amps from Flex, ANAN and other SDR Transceivers by using DDUTIL. It adds Autodrive so you can automatically set power drive levels by band and mode so you can eliminate ALC Please Note you must be using the latest firmware release for SPE amps as these contain API updates needed to provide remote control. 2K 19_10_15_A_3s.pk1 or later 1.3K 14_10_15_A_15s.pk2 or later In this release: Several new macro commands have been added as well as a number of fixes and enhancements. See the release document for complete descriptions and use: v32200 Release Document Macro users; I have setup a Google spread sheet that list all of the F6K macros. This sheet can be sorted and printed several ways as needed. See this link for the F6K macro command summary: DDUtil F6K Macro Summary Added support for the SPE 1.3k and 2k amplifiers. See the following wiki article for details.
http://k5fr.com/DDUtilV3wiki/index.php?title=SPE_1.3/2K
Be advised the Auto Update feature is still inoperative as there are a few souls that haven't upgraded to v3.1 yet. I'll probably reinstate it for the next revision. DDUtil v32200 is available from the DDUtil v3 download page.
http://k5fr.com/DDUtilV3wiki/index.php?title=Download
Special Thanks to Steve K5FR. It has been a long painful 2 year process to get SPE. To understand that they needed to publish an API and to make modifications to their firmware to. Allow remote operations GreatJob Steve.
Comments
Leave a Comment
Categories
6.7K

Software

8.2K

Radios and Accessories

573

Genius Products

168

Shack Infrastructure

1.7K

Operating Activities