Welcome to the new FlexRadio Community! Please review the new
Community Rules
and other important new Community information on the
Message Board
.
Istanbul Tomorrow Sept 11/12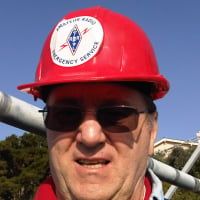 KY6LA_Howard
La Jolla, CA. Paris and Sablet France
Member
✭✭✭
Just left Troy. Crusing to Istanbul tonite. Picked up a Turkcell SIM in Canakalle Reasonable 3 G
It cost me 18€ or $20 for 5GB of data compared to outrageous AT&T rate of $150 per GB data when roaming under their so called Bargain Passport a plan Anyone interested in how to roam internationally cheaply drop me a line Should be in Instanbul at 0500Z and plan to be at the hotel (Four Seasons Bosphorous) by 1100Z. I will post times when I will be remoting once I get set up. Will be in Istanbul until 09/12 then off to Marseille so should have lots of time. Unless XYL needs to shop. Yes I have a Turkish Visa. My last DXpeditions to Turkey was 1965. 40M Mobile all the way to Syria. Worked at least 110 separate DX entities on SSB then. I suspect that would be rather dangerous today.
Comments
Leave a Comment
Categories
6.2K

Software

7.8K

Radios and Accessories

411

Genius Products

119

Shack Infrastructure

1.3K

Operating Activities