Welcome to the new FlexRadio Community! Please review the new
Community Rules
and other important new Community information on the
Message Board
.
CWX: Internal keyer flaky after CWX grayed out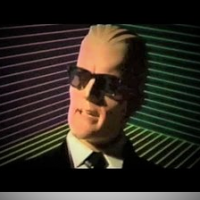 I haven't seen anyone report this problem yet. Please tell me I'm not the only one!

Sequence:

1)  CW works fine
2)  Enable CWX, send some characters, send a macro, etc.
3)  Disable CWX so it's greyed out.
4)  CW works hesitantly. First dit or dah often doesn't sound (maybe a small click), but then the dit (or dah) stream continues OK.

It feels just like dirty paddle contacts; in fact, that's what I thought it was, so I cleaned and re-spaced the contacts with the feeler gauge. No joy, same hesitancy. (paddle plugged into front jack, speed 16 WPM)

The only thing that will bring the keyer back to normal is to reboot the radio. Re-starting SSDR does not clear the problem. This is very repeatable.

I see now that this was reported two months ago.  Guess I'll just have to do without CWX until it's fixed.

Comments
Leave a Comment
Categories
6.7K

Software

8.2K

Radios and Accessories

575

Genius Products

173

Shack Infrastructure

1.7K

Operating Activities