Welcome to the new FlexRadio Community! Please review the new
Community Rules
and other important new Community information on the
Message Board
.
1st Time Update Installer … Lining Up My Ducks B4 Pulling the Trigger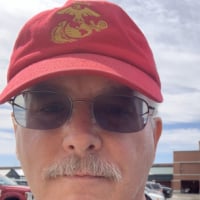 Background: I've been in the IT business for 45+ years and a Ham for 33+ years. I've operated large mainframes, written more code than God ever intended, and spent the last 20 years testing software. So, I know how to install, execute & test systems.
Currently I'm running a 6600M, PGXL, TGXL, & AG. This is recently purchased hardware. SSDR Software is 3.2.39.
This Current Install:
I've read the release notes 5 times and I have some questions …
This install involves updating the radio and then the SSDR software.
The update to the radio seems very straight forward. 
Start the radio, select the 3.3.29 (first) entry listed and allow the update to (successfully) complete. 
Once the radio has been updated, perform a "Cold Boot" of the radio?
The update to the SSDR 3.3.29 software is more interesting. In my case from release 3.2.39 to 3.3.29.
It looks like I can get away with NOT performing an uninstall of 3.2.39. So, I will NOT uninstall 3.2.39. However, I have some concerns regarding DAX & CAT and the existing drivers during the initial install of 3.2.39. Will the SSDR 3.3.29 install cause issues with CAT & DAX (drivers) since they already exist?
Then run the install of the SSDR 3.3.29 software.
Because I have the M model, it appears that after I run the (successfull) install of the SSDR 3.3.29 software I will need to exit the software and cycle the radio (again?) and then select the 3.3.29 version. This will start the final portion of the upgrade and complete the update? Then I will launch SSDR 3.3.29 and all should be right with the world?
Seems cut & dry … Are there any holes, misunderstanding of information or the sequence of execution in the above, please let me know?
Thanks, de Steve / W1SMC  
Answers
Leave a Comment
Categories
6.8K

Software

8.3K

Radios and Accessories

626

Genius Products

198

Shack Infrastructure

1.8K

Operating Activities