Welcome to the new FlexRadio Community! Please review the new
Community Rules
and other important new Community information on the
Message Board
.
Antenna Genius 8x2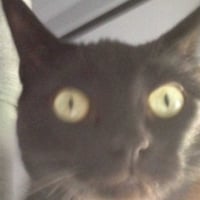 Hi all,
I just received my 8x2 antenna genius from Flex and I'm starting to set it up.
I notice there is no section dedicated to this product in the forums so I'm posting here. If I've somehow missed the AG section please move this move there.
First: I did not receive a DC power cable as described in the manual with my AG. No big deal as I have a bunch of these around.
Setup:
My goal is to have "radio A" be my flex radio and "radio B" my Icom 7610, at least for the time being.
In that vein, I had hoped that the AG software allowed for manual selection of the antenna for "radio B" but it does not appear to do so.
Unless I'm wrong I only have the options of LAN control (suited for Flex Radio) and BCD which means another cable has to be run from the Icom to the AG to make that work.
Has any one else setup AG for use with an Icom?
Comments
Leave a Comment
Categories
5.8K

Software

7.5K

Radios and Accessories

275

Genius Products

71

Shack Infrastructure

983

Operating Activities