Welcome to the new FlexRadio Community! Please review the new
Community Rules
and other important new Community information on the
Message Board
.
V3.2.31 Install Note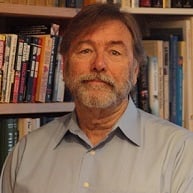 It is installed and so far seems to be perfect for my CW ops. The tx-rx-tx delay work got $199 out of my pocket.
Now a note on my install.
The info in the release note is good, and my first attempt did hang at the firmware update. Did a cold boot and it came right up.
I needed to buy the v3.2.31 license since I was on V2 so the window telling me to buy came up. No problem, except I have no wired internet in the shack. The 6400 has been direct to the computer. I set up a shack TP-Link 750 as a client off the wifi router up two floors, Ethernet from it to the 6400, and it worked sort of, except, the 6400 could not connect to the internet through the TP-Link for the license. A puzzle. Shot myself in the foot, as usual.
Then I remembered I had set a static, local IP on the radio in V2, so now it could not get a new IP from the router. I reset the 6400 to factory defaults and started SSDR and voilà, it came up immediately on the new license. Import profiles, ta da!
DAX is fine. CAT is fine. No issues with either one.
The lesson learned is to make sure the radio is in DHCP for its IP address before starting. I forgot. Maybe not the easiest way, but it worked. Time, 30 minutes on SSDR, 2 hours on my own network.
Comments
Leave a Comment
Categories
5.6K

Software

7.2K

Radios and Accessories

186

Power Genius Products

50

Shack Infrastructure

835

Operating Activities