Welcome to the new FlexRadio Community! Please review the new
Community Rules
and other important new Community information on the
Message Board
.
Antenna Disconnector Prototype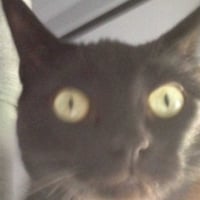 Hi all,
On May 30th, 2020 my residence took a very near lightning strike that took out my SPE 2K-FA amp and my Palstar HF-Auto tuner. My 80 meter loop remained intact so I know the strike was not directly to the antenna, but perhaps the power lines. The exact strike point is unknown but I did suffer the loss of quite a bit of equipment, not only ham radio equipment but also network switches, printers, WiFi, TVs, etc.
Before this strike happened I wanted to build a disconnector but it kept getting pushed back. Currently I am in league with a really good mechanical design person and we are designing a disconnector that we can sell as a kit. I'll keep the world aware of if we can get something working and affordable.
In the mean time I wanted to prototype some ideas. Since I am pretty confident my equipment loss was due to power I wanted a disconnect system that could disconnect both 110V AC and 220V AC.
I searched all over the place for good connectors to use for this purpose and they may exist but I have not found them yet. So I came up with an interesting solution.
For not much money on Amazon you can by knife switches. Big ones that handle 100A. All I needed to do was to come up with a way to engage or disengage the knife handles.
So the link below shows my prototype in action. The total cost of this prototype is about $350. The linear stages can be purchased from Amazon with a stepper motor attached for about $190. The knife switches were $30 each.
I used home switches that I had laying around. I purchased some nice adjustable linkages to connect the knife switches to my movable bracket. I had a friend machine the bracket for $50.
I removed the stepper motors provided on the stages and used much nicer and yes more expensive servo motors from ClearPath. The benefit of these motors is they generate a lot more torque than a standard stepper and the models I have offer a two point move profile using digital inputs. So I simply have to supply +24V to an input and the motor moves to a programmed position. Remove +24 and it returns to the prior position. Perfect for this use. These motors cost about $700 total for two motors.
Again you could probably do this with the provided steppers and a controller but these motors I had available from a prior project.
My plans for implementing this prototype is to power it from a 24V battery that is trickle charged. This way even if A/C power is lost I can still get the disconnector to move. I plan to use a Digital Loggers web relay to control the motors and send them to/from the stored positions. I also plan to just run a cable to a 3 watch switch and mount it on the way. So I can either use the computer and connect/disconnect or just throw the switch on the wall.
The reason I included the knife switches is as I said above I believe most of my damage came in through power. So the knife switches will be used to completely disconnect 110V A/C and 220V A/C from the gear.
My network switch is a short fiber link so I figure when disconnected there will be nothing connected to radio gear or amplifier at all. No antenna nor power.
Now realistically speaking if my house takes a direct hit then probably all of this becomes a pile of melted slag and that is when insurance kicks in to bring the world back to normal hopefully. But for the passing thunderstorm I am hopeful this disconnect system will provide more protection for my gear than I've had before.
Comments
Leave a Comment
Categories
5.4K

Software

7.1K

Radios and Accessories

159

Power Genius Products

43

Shack Infrastructure

777

Operating Activities