Welcome to the new FlexRadio Community! Please review the new
Community Rules
and other important new Community information on the
Message Board
.
Announcing the release of SmartSDR for Mac v1.3.9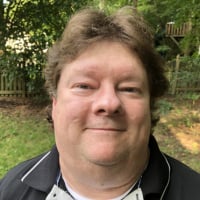 Apple has finally released the SmartSDR for Mac v1.3.9 update. It may take a few hours until this update will appear on the AppStore. This update includes the following changes and fixes:
■ Diversity has been added
■ Flex 6400/6600 Brightness control added
■ The Network Stats tool now shows the Radio and Mac IP Address
■ Added the possibility to change the Audio buffer size individually for input and output
■ Improved clicking on slice flag icons
■ Improved FlexControl function assignment
■ Re-Calibrate now working
■ Step Input field now working
■ Bug when entering frequency manually and/or leaving field fixed
■ CAT changes to let RumLOG and others receive Slice updates
■ Fixed a bug where the UI for the equalizer was not updated when MIC profile changed
■ Fixed a bug where for the Flex-6000R no bands were available in the band selection
■ Fixed a bug where the repeater offset could not be entered with decimal point under DSP settings and for Memories
Comments
This discussion has been closed.
Categories
6.3K

Software

7.9K

Radios and Accessories

436

Genius Products

125

Shack Infrastructure

1.3K

Operating Activities