Welcome to the new FlexRadio Community! Please review the new
Community Rules
and other important new Community information on the
Message Board
.
CW Skimmer with Slicemaster fail (repost from Groups.io)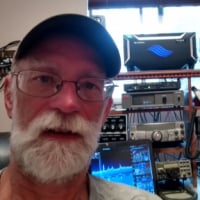 KD0RC
Broomfield, CO
Member, Super Elmer
Moderator
I have been using CW Skimmer with Slicemaster for several months, and now it suddenly won't work. I get an error:
Access violation at address 00618031 in module 'CwSkimmer_Slice-A.exe'. Write of address 00000000.
If I click OK, the task bar shows CW Skimmer, but nothing happens. I have been getting the access violation all along, but after hitting OK, Skimmer would come up and work fine. Now - nothing... I don't know of anything changing. If I bring up CW Skimmer by itself, I don't get an error, but I also don't get a connection between the Flex and Skimmer. I do get decoding, but there is no correlation to where I am tuned in SmartSDR.
My setup:
Flex 6400 3.1.12, SmartSDR, no Maestro
CW Skimmer 2.1
SliceMaster 0.10.7c
Windows 10 Home Edition 64 bit
Dell laptop model N5110 Core i5-2430M CPU @ 2.40 GHz with 8 GB RAM
I have tried closing everything else (DDUtil, N3FJP logger).
I have turned the panadapter FPS down to 5 and the waterfall rate down to 2.
I have closed my 'MiniMaestro' (homebrew Arduino based buttons and knobs, LAN connected).
I have done numerous re-boots.
I uninstalled CW Skimmer and re-installed.
So far none of this has helped. Has anyone else run into this issue? Any ideas on what to try next?
Thanks & 73,
Len, KD0RC
Tagged:
Answers
This discussion has been closed.
Categories
6.4K

Software

8K

Radios and Accessories

493

Genius Products

145

Shack Infrastructure

1.4K

Operating Activities