Welcome to the new FlexRadio Community! Please review the new
Community Rules
and other important new Community information on the
Message Board
.
Where is the best place to locate the GPS antenna?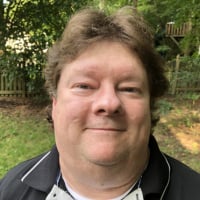 Tim - W4TME
Administrator, FlexRadio Employee
admin
A GPS antenna needs to have a good view of the sky in order to obtain a satellite signal lock. Ideally, a full 360 degree obstructed view of the sky is required. However, in practice GPS antennas can obtain a signal lock with a partially obscured view. Often a good signal lock can be obtained by sitting the antenna on a window sill or ledge provided that the horizon is not too obscured. As a general guide, the better the view of the sky provided the antenna, the better the chance of a good continuous signal lock. A vertical observation of the of the sky with an angle of 65° to an optimum at 85° is recommended. Alternately you can install an outside weatherproof GPS antenna if you have difficulty obtaining a signal lock from your FLEX-6000 operating position. There are many GPS antennas that will work very well with the GPSDO. There are a few considerations if you plan to install an external GPS antenna. One is signal attenuation on the coax. At the 1 GHz frequency range, RG-174 has a 32.0 dB signal loss for every 100 feet of coax. Ideally you want a signal strength of 26 dB at the GPSDO receiver, so you will need to take into account the antenna output gain and coax feedline losses when installing an external antenna. Lower loss feedline may be needed for the GPS antenna installation. Second is the possible antenna preamp overload from a near by HF transmitting antenna. The transmitting HF antenna can monetarily cause the GPSDO to lose signal and unlock. If possible, do not install the external GPS antenna in the near field of the transmitting HF antenna. If the GPS antenna's preamp does overload monetarily it will not effect the frequency stability of the FLEX-6000 as the TCXO will maintain short term accuracy while the GPSDO re-locks. Although if the GPS antenna preamp's front-end is not sufficiently protected it may result in damage of the GPS antenna.
Leave a Comment
Categories
5.3K

Software

7K

Radios and Accessories

135

Power Genius Products

36

Shack Infrastructure

675

Operating Activities