Welcome to the new FlexRadio Community! Please review the new
Community Rules
and other important new Community information on the
Message Board
.
Field Day 2017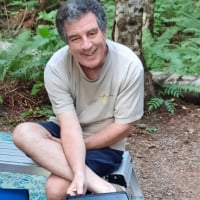 Hi guys/gals... I'd be interested in hearing any experiences using Flex (or not) during their Field Day activities this year.
Personally, my club gave me an ICOM-718 to use for my overnight (12-hour) shift and while it's a nice-enough radio and did the job, I REALLY missed by Flex!

No panadaptor, so I was doing the crank/scan of the band to find stations; they had set the frequency scan to 'slow' for the newbies, so it took forever to get from one end to the other.

ICOM was trying to keep the # of 'buttons' down on this model, so almost everything was buried in some level of menus somewhere, which were not intuitive.

No notch filters (or I wasn't allowed to use them) so intermod was a definite problem.  I had to revert to my old school learning/tricks from back in the 70's when receivers weren't as good and use my ears to separate stations. :-)

Lots of times when we could hear a station clearly, but they just couldn't hear us -- very frustrating.

Very limited range on the onboard auto-tuner.  I just love that 'set and forget' aspect of my Flex.

So, what about you? Anyone actually get to use their (or others) Flex for FD2017?


Answers
Leave a Comment
Categories
6.8K

Software

8.3K

Radios and Accessories

627

Genius Products

198

Shack Infrastructure

1.8K

Operating Activities