Welcome to the new FlexRadio Community! Please review the new
Community Rules
and other important new Community information on the
Message Board
.
The search for noise...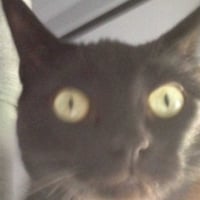 When I first got back into Radio (1.5 years ago) 20 meters, my favorite band looked pretty cool.  Now it basically sucks (see the attached pic).
I have not had the time to search and seek for this but it drives me crazy looking at this noise.  I will need to find some time to try and ferret it out.  
Unfortunately, since starting a new job and having family issues I don't have the time I used to have. So hints and ideas would be very helpful.
Here is my plan so far:
1) Put my Flex on battery.  
2) Direct wire my laptop fo the flex
3) **** the power to the house and see if the signals still exist
4) Re-power the house but **** each circuit
5) Enable each circuit and try to determine which one adds the noise
Obviously steps 4, & 5 are not worth doing if the noise still persists after step 3.
Anyway I like 20, I hate that I have this killer noise right at 030 and 076 or so.  Two of my favorite hangouts.
Answers
Leave a Comment
Categories
6.3K

Software

7.9K

Radios and Accessories

433

Genius Products

123

Shack Infrastructure

1.3K

Operating Activities