Welcome to the new FlexRadio Community! Please review the new
Community Rules
and other important new Community information on the
Message Board
.
SmartSDR 1.6.21 - a sneak peek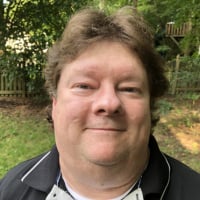 Tim - W4TME
Administrator, FlexRadio Employee
admin
We will be releasing SmartSDR v1.6.21 later this week, so it is time for another installment of the Release Sneak Peek Series.  SmartSDR v1.6.21 is a v1.6 maintenance release containing fixes for several class 2 defects (major) and several additional minor defects. This release does not contain any new features.  The
SmartSDR v1.6.21 Release Notes
are available for download for your review.  As with most releases, there are updated versions of the
SmartSDR for Windows Software User's Guide
and the
FLEX-6000 Family Hardware Reference Manual
available as well.
The SmartSDR v1.6.21 Change Log detail is listed below.
-------------------------------------------------------------------------------
 v1.6.21 2016-02-08
-------------------------------------------------------------------------------
#2954    CWX: Fixed an issue that could cause delay in sent CW message
#2970    Fixed broken P/CW button on TX Sidebar
#2976    Fixed obscured PROC and MON numerical popouts on sliders
-------------------------------------------------------------------------------
 v1.6.20 RC 2016-01-26
-------------------------------------------------------------------------------
#2883    Fixed a radio crash when using Remote Audio for more than 8 hours
#2896    EU 1750 Tone Burst control no longer overlaps other controls
#2868    Fixed misaligned PROC controls
-------------------------------------------------------------------------------
 v1.6.19 RC 2016-01-22
-------------------------------------------------------------------------------
#2905    Fixed issues with the ATU not recalling memories after bypass correctly
#2889    Fixes a radio crash when importing/exporting a large number of profiles
#2906    Now allowing hardware override of DAX TX audio in DIGx modes and override can now be triggered by ACC TX
Leave a Comment
Categories
5.2K

Software

6.9K

Radios and Accessories

120

Power Genius Products

25

Shack Infrastructure

587

Operating Activities