Welcome to the new FlexRadio Community! Please review the new
Community Rules
and other important new Community information on the
Message Board
.
Flex+1500+no+audio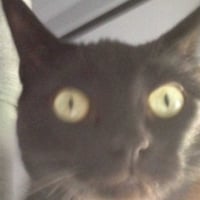 Since I have not been able to sell it yet I decided to hook up my flex-1500 and use it to track stuff on other bands from where I am working.

I got everything setup, powered, installed PowerSDR again, it works, finds the radio, all seems good but... absolutely NO AUDIO from the headphones port at all.

I've checked the mixer, made sure VAC is not checked I'm kind of stumped.

I have a known good set of headphones plugged directly into the front "phones" port.  I have the mixer set with a check under Phones.  I have the volume up under Phones.   

In the main display I have volume all the way up on the two receivers and I have MultiRX off.

I see signals, for example I'm on WWV at 2.5mhz and there is a beautiful 30 over signal as there should be consider they are like 10 miles away!

But I can't hear a dang thing.

What am I missing?
Answers
Leave a Comment
Categories
6.2K

Software

7.8K

Radios and Accessories

409

Genius Products

119

Shack Infrastructure

1.3K

Operating Activities