Welcome to the new FlexRadio Community! Please review the new
Community Rules
and other important new Community information on the
Message Board
.
Changing Ant changes signal level on different slice?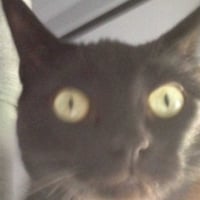 I don't think this is a problem but I'd like to understand it better.
I have two panadapters going.  Top is 40m cw.  Bottom is 20m waiting to see if the band opens.
My Ant1 is going from the flex through my SPE 1K amp.  One issue with this setup is that when 40m is selected in the amp 20m is kind of dead due to the amp band pass filters I think.  This is a very good reason with this amp I think to have a separate RX antenna to your TX antenna.  
Anyway I'm sure some of you experts will have a great way to solve this.  I decided to take my second antenna and take it out of the amp output 2 and put it into Ant2 on my Flex6500.
I then went to my bottom pan and slice which are on 40m and simply changed the RX ant from Ant1 to Ant2 and noticed that it brought the base signal level on my supposedly unaffected slice, top pan, slice A up about 10db.  My average noise signal was sitting around -120 and just making the change on the second pan to Ant2 brought the average noise up to about -110. 
This little movie shows the behavior.  Is this normal/expected or something **** I'm doing?
https://dl.dropboxusercontent.com/u/7578983/Ant2Switch.mp4
Answers
Leave a Comment
Categories
6.2K

Software

7.8K

Radios and Accessories

409

Genius Products

119

Shack Infrastructure

1.3K

Operating Activities