Welcome to the new FlexRadio Community! Please review the new
Community Rules
and other important new Community information on the
Message Board
.
SmartSDR 1.6.17 Release Notes - a sneak peek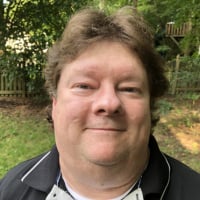 As the last of the SmartSDR v1.6 Sneak Peek series, this is the link to the
SmartSDR v1.6.17 Release Notes
.
A  few things to note.
We have changed the way we do release version numbering for initial minor releases.  In the past, we would have released a 1.6.0, but starting now, we are using the actual release version number generated through the alpha testing process.  In this case, the initial SmartSDR v1.6 release is version
1.6.17
.
Please read the new "
Best Practices
" sections in the release notes for upgrading to SmartSDR v1.6.17.  Due to the significant and extensive changes to the code that were made for SmartSDR v1.6, the ability to conveniently revert back to a previous version of SmartSDR has some critical caveats.  
The key takeaway is that is is strongly suggested that you do a full export of your existing SmartSDR profiles and save it in a secure location
.  The export file will be needed to recover your previous profiles if you decide to revert to a previous version of SmartSDR due to a backwards incompatibility in the database schema.  As part of the SmartSDR upgrade process, your previous profile database will be converted to the 1.6 format automatically.
Also, the DAX drivers and CAT port configurations will be automatically updated as part of the upgrade process.  As long as you do not have any third-party applications using a DAX channel or a CAT virtual com port, you should not experience any issues upgrading CAT or DAX.  So note that you probably want to shut down
all
running programs on your PC when doing the installation of SmartSDR v1.6.17 just to be sure.
And, if you use FreeDV or D-STAR, you will need to uninstall both the Waveform applications and the waveform modules loaded in the radio and install new versions as these have been updated as well.
We are putting the final touches on the release software as I type this, so stay tuned for the official release announcement later today.
Comments
Leave a Comment
Categories
6.2K

Software

7.8K

Radios and Accessories

404

Genius Products

118

Shack Infrastructure

1.3K

Operating Activities