Welcome to the new FlexRadio Community! Please review the new
Community Rules
and other important new Community information on the
Message Board
.
Flex6500 default audio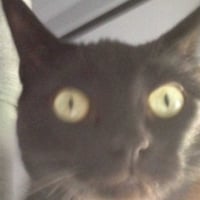 Hi All!

I received my upgrade flex6500 LATE friday night.  I figure I must have been the very last UPS delivery of the day...

Anyway I was using a flex6300.  Because the radios are so similar I decided to leave SSDR installed and just setup the new radio.  I didn't change anything.

Typically, when at my desk (where the radio is) I use the headphone port on the radio.  This is because I don't have to mess with the audio input/output devices and can also hear CW sidetone directly from my keyer.  I'm working **** CW mostly these days to get back to speed.  I do a little digital for fun here and there.

I also have a Mac Laptop and for that I purchased DogPark SDR which is very good.  I don't really operate yet from this but sometimes I will sit and just monitor some CW while I am watching a football game or something.  I have done a few CW qsos that way and it works nicely.

So last night was the first night I tried to use dogpark on the 6500.  It found it, connected and started to show signals on 40m but I couldn't hear anything.  I double checked all the audio and even restarted the mac.   Still wouldn't work.  It was 11pm and so I just shutdown for the night and figured I'd look at it in the morning.

So this am I come down, run SSDR on my desk (win10) computer and I decide to try the remote option.  Well I was surprised to get no audio either.  I could see audio going into Dax slice A but nothing coming over my default audio device.  

I verified it was the device by playing a windows sound or two.  So I began to look at various setup options in SSDR.  I could not really find anything that seems to enable/disable audio other than the remote button.

Then I noticed I didn't have a profile selected.  Currently the only profile in my list for some reason is the dogparksdr default profile.  So I selected and all of a sudden audio!

So here is my question:  Clearly selecting the profile enabled the audio.  But shouldn't I be able to manually go to some place in the software, set things the way I want to achieve the same thing?  IE is there a checkbox, audio driver selector or something that I could not find?

I does concern me that in my looking I could find nothing obvious to get the audio working over remote but suddenly when selecting a profile that I really don't know much about (dog park created it) I can get the audio to work.

Am I just missing a setting somewhere doing this manually?
Answers
Leave a Comment
Categories
5.8K

Software

7.5K

Radios and Accessories

275

Genius Products

71

Shack Infrastructure

983

Operating Activities