Welcome to the new FlexRadio Community! Please review the new
Community Rules
and other important new Community information on the
Message Board
.
K6TU Remote iPad app - Update
Stu Phillips - K6TU
Member
✭✭
With BIG THANKS to all the folks who have helped test the alpha versions of K6TU Remote, I'm happy to report that I submitted the application into the Apple App Store review process today.
This process generally takes 2-4 weeks to complete depending on the questions/issues raised by the staff reviewing the application.
As part of the review process, I had to shoot a video showing the application in use.  Its about 25 minutes long and can be seen in the embed below on YouTube - the video is in HD so you can run full screen if you wish.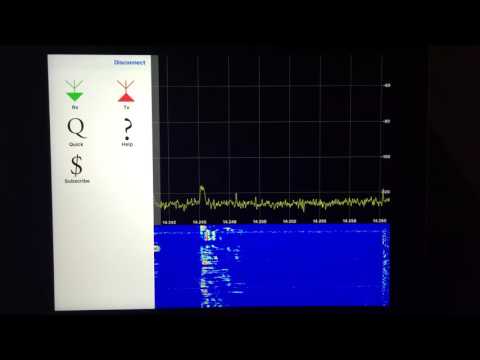 This first release of the app is:
A free download for receive only, single slice operation
Works best on iPad Air, Air2 or Pro as its bandwidth, compute & graphics intensive
Requires in-app subscription to enable transmit and dual slice operation
Works with built-in, wired or wireless audio input/output
Wired headset remote control can be used for PTT 
Support Phone transmit operation in AM/SSB
Around 20 minutes into the video, you will hear a QSO I had with Joe KJ2AM who serendipitously responded to a test transmission I made to demonstrate the audio meters.
You can find back up documentation on the app at
http://k6tu.net/ipad/k6turemote.html
  - there are several screen shots of the different views of the application together with details of how the app controls work.
The app does function on older iPads that have less CPU capacity than the units recommended above BUT the audio will break up when you scroll tune the slice or the pan adaptor.  I spent a lot of time attempting to recover performance but the CPU on the older units just isn't up to the task.
I will update this post when Apple approves the app for availability.
Thanks & 73!
Stu K6TU
Leave a Comment
Categories
5.2K

Software

6.9K

Radios and Accessories

128

Power Genius Products

28

Shack Infrastructure

646

Operating Activities