Welcome to the new FlexRadio Community! Please review the new
Community Rules
and other important new Community information on the
Message Board
.
Questions about API 1.5 changes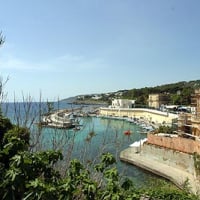 Hello,

I read SmartSDR changelog document and I have the following questions moslty related to API modifications.


#2326    API: References to NB are now WNB.  Old NB references will remain temporarily for compatibility
  
Does it mean that the related commands in the future will be changed from

        slice set %d nb=%d
        slice set %d nb_level=%d

to

        slice set %d wnb=%d
        slice set %d wnb_level=%d

And what is the variable name in the typical slice status message?

        ... enb_level=**** wnb=x ...




#2241    API: Added RFGain field to FlexLib Slice class

In my 6300 I can set the rfgain level from the panadapter object. Does this mean than now I will have an analogue command for each slice? I am thinking to something like 

         slice set %d rfgain=%f




#2229    API: RF PreAmp can be be change from the Slice level

The same question as in the previous point. If it is possibile, can you provide status messages and related new commands?


I have also a question about normal usage of WNB filter: during the first usage I found that the WNB indicator lights from light gray to white. What does it mean?
This is already answered in a previous post from Walt.

Answers
Leave a Comment
Categories
5.9K

Software

7.5K

Radios and Accessories

303

Genius Products

75

Shack Infrastructure

1K

Operating Activities