Welcome to the new FlexRadio Community! Please review the new
Community Rules
and other important new Community information on the
Message Board
.
Flex 5000 will not key on CW - yeah, same one from a few weeks ago...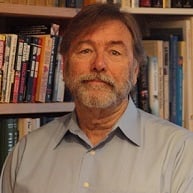 A couple of weeks ago I posted about not being able to key the 5000 on CW though all other functions are fine.  I sent it to Austin and they tested and found that the input IC SN75468/ IC 27 was bad and it was replaced and the radio retested and was okay.  What about the DICE?  The I/O multiplier P5555 (or whatever with the INT signal). Not sure if it was tested using PSDR or some other I/O test but likely using standard FR protocol I guess.  

It arrived back here yesterday.  Same problem, cannot key the 5000 on CW (L or U).  All other functions, including CWX appear fine.   On CW MOX keys xmit relay, key input will not key RF section, no RF out.  

Here's some data:
open circuit voltage at key with TRS plug, 2.3 VDC on T and on R, key closed pulls it to 0 and about 1.2 Ma.  Same at plug.  
Have tried one three wire cable, one two wire cable, plain TRS at the jack and manually shorting tip to shield, or ring to shield.   Shield ground is good and tested versus chassis ground lug, less than 100 milli ohms.  

PTT works,  MOX works on AM, FM etc, appropriate RF output.  

Setup: Tried breakin on/off, iambic on/off, two wire checked/unchecked,  - What else is there to set up for CW? All setup per Owners' Manual, no joy.. 

This is PSDR 2.7.2.  Completely uninstalled and reinstalled.  Deleted old dB's and uninstalled PSDR and reinstalled from scratch. No joy.  

Flex Radio says the radio is up to date with latest firmware and hardware.  

OH....this radio was working fine two weeks ago on CW at 8 PM and then at 10 AM next day it wasn't.   No hardware or wiring changes in that time.  The radio and computer were off from evening until morning.  Antenna disconnected. 

I prefer CW, with a key, and now for all practical purposes my Flex is a 13 pound brick........

Can anyone in the community come up with anything that I may have missed?  

I am waiting for the tech who worked on it last week to call but since I have already spent most of the morning, afternoon, and last evening, redoing everything I can think of, what the heck, ask the community.  Maybe it is so incredibly obvious and I'm lost in the maze.  This is way too bizarre. 
Comments
Leave a Comment
Categories
5.9K

Software

7.5K

Radios and Accessories

303

Genius Products

75

Shack Infrastructure

1K

Operating Activities