Welcome to the new FlexRadio Community! Please review the new
Community Rules
and other important new Community information on the
Message Board
.
Contest Workflow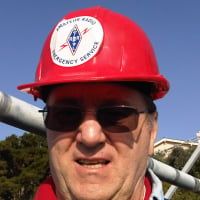 KY6LA_Howard
La Jolla, CA. Paris and Sablet France
Member
✭✭✭
My own frustration with SSDR is contest workflow… having to move the mouse to adjust the radio which results in losing mouse focus on the contest logging software … It really slows down the workflow and more seriously results in errors if you lose eye hand synch (which I am prone to do)

I must say that Contest Workflow is helped a lot with the FlexControl Knob and the K6TU Flex Ipad App and DDUTIL.  But even those useful tools, while still keeping focus on the contesting software,  still take your fingers off the keyboard onto the mouse or iPad or FlexControl and back...

The real solution is to integrate SSDR into a contest logging program…so that virtually everything you need to do in a contest can be done without taking your fingers off the keyboard.
Until something like that is developed, I see that Flex will continue to be an also ran in the contest world...

Comments
Leave a Comment
Categories
5.6K

Software

7.3K

Radios and Accessories

202

Power Genius Products

56

Shack Infrastructure

886

Operating Activities