Welcome to the new FlexRadio Community! Please review the new
Community Rules
and other important new Community information on the
Message Board
.
Remote Operation on iPad using Parallels Access and it has VOX on DAX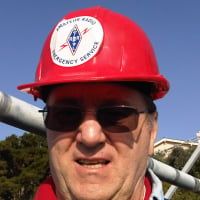 KY6LA_Howard
La Jolla, CA. Paris and Sablet France
Member
✭✭✭
Since I constantly travel internationally, I really need remote radios. Yesterday I successfully worked my 6700 through my iPad over ATT wireless 4G LTE using the Parallels Access app. It worked much better than previous attempts with either a Teamviewer and Skype combination or a Logmein ignition skype connection. I did the entire set up remotely as I am currently a long way from my San Diego station The receive side was easy. I connected DAX RX1 to the Parallels Access speaker audio using the control panel manage Sound on the PC using the LISTEN tab on RX1 to map it to the correct audio. The transmit side was much more complex. Unlike DAX RX there is no listen tab to allow you to map the audio sources. I had to install VAC audio repeater so I could map DAX TX1 to Parallels Access microphone input. PLEASE ADD DAX TX LISTEN TAB FEATURE so we don't need 3 rd party programs. Perhaps the best feature is that VOX works with DAX so no more clunky MOX PTT. I use DDUTIL to control my Steppir MonstIR antenna frequency and turn the rotor. I am not running my PW1 linear remotely yet as it does not have an easy remote on feature like the 6700. This month I will be on the air from Thailand and next month from Bali via my San Diego station so please listen for me around 14.2.
Comments
Leave a Comment
Categories
5.9K

Software

7.6K

Radios and Accessories

345

Genius Products

90

Shack Infrastructure

1.1K

Operating Activities