Welcome to the new FlexRadio Community! Please review the new
Community Rules
and other important new Community information on the
Message Board
.
Yaesu M-90 Microphone with Flex 6400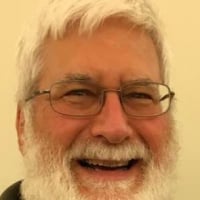 I have an M-90 microphone that I'd really like to use with my 6400. I'd heard that the Yaesu mic cables are wired the same as that for Flex, and based on that I connected my M-90 to my 6400 using the cable that came with the Flex stock FHM-3 mic (which works successfully with that cable). The result with the M-90 is no audio, and the PTT only works when the Lock button is pushed down (not the main PTT on the M-90).
I've tried with SmartSDR Bias off and Bias on, and got the same results. I'm not sure why a dynamic mic would need power (certainly not "phantom" power), and am baffled to read that the M-90 requires 5v +/- 10% to function properly (possibly required by an internal pre-amp?). The 6400 only provides 3v Bias, which is outside of the stated tolerance for the M-90, and that might be one theory as to why neither the M-90 nor the Yaesu stock MH-31A8J provide audio to the 6400.
What is needed further to get the M-90 mic to work with the 6400? A different cable? The external Power Supply Kit ABB19X001 for the M-90, and if so what cable to use with that? It seems from reading various posts that some people have successfully used an M-90 with the 6400, and I'd appreciate your advice from your experiences.
Thanks, Mark, AC3EW
Answers
Leave a Comment
Categories
6.9K

Software

8.4K

Radios and Accessories

660

Genius Products

213

Shack Infrastructure

1.9K

Operating Activities