Welcome to the new FlexRadio Community! Please review the new
Community Rules
and other important new Community information on the
Message Board
.
FreeDATA Open Source Terminal Program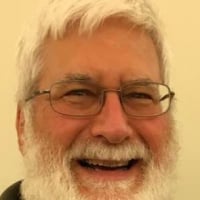 One of the people in a net on a local repeater mentioned this young project, FreeDATA. My first reaction was to think, oh here we go, another chat program when we already have VarAC, and even Packet is still active (I use both of those nicely with my Flex 6400, as well as recently enjoying FreeDV digital voice). Although for chat it seems a steep climb to top VarAC, I thought I'd give this nascent FreeDATA project a try (they're still in alpha). Their main English website is https://wiki.freedata.app/en.
After watching a YouTube video, which basically walked the viewer through the installation steps on their wiki (at the link above), I got it installed and found the particular executable of Hamlib they need to use with their software. Their wiki doesn't match what I saw in the app window, and their transmit/receive audio entries seem backwards (the TX path is selected in the speaker icon pulldown and the RX path is selected in the microphone icon pulldown; see attached image).
The frustrating part was with the Hamlib setup, as it would not execute the settings that were entered into the Hamlib tab (shown in the image below).
I found a practical workaround on their wiki here: https://wiki.freedata.app/en/usage/hamlib. Scroll down to "Example Flex Radio 6xxx" and there is a Windows command line example to tailor for a TCP CAT port on the Flex. By running this directly in a cmd window, the necessary Hamlib connection is made with the FreeDATA program, and all is happiness. Here's the command I use:
"C:\Program Files\hamlib-w64-4.5.5\bin\rigctld.exe" --model=2036 --port=4532 -r localhost:60129
The extra cmd window shouldn't be required, but it works, and I show up on their PSK Reporter like display at https://explorer.freedata.app/.
Here's what it looks like when (I think) it's working properly:
I'm posting this hoping it will be helpful for someone trying to make this new software work with their Flex, and hope for maybe a QSO with some of you using it on the air.
Mark, AC3EW
Comments
Leave a Comment
Categories
6.9K

Software

8.4K

Radios and Accessories

657

Genius Products

213

Shack Infrastructure

1.9K

Operating Activities