Welcome to the new FlexRadio Community! Please review the new
Community Rules
and other important new Community information on the
Message Board
.
Missing FreeDV.ssdr_waveform file for FreeDV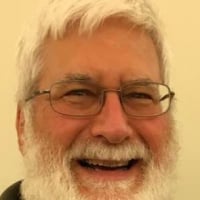 I've just now started installing and configuring FreeDV, and found some old forum discussions from several years ago here in the Flex Radio community. The only how to manual I could find was from 2016, and I've been following that. I ran the SmartSDR_FreeDV_Waveform_Installer.exe file, which I downloaded from the Flex site today, and it provided the blank SmartSDR FreeDV Waveform Client as described. The process stopped when there was no FreeDV.ssdr_waveform file present from the SmartSDR, File->Waveforms menu. The attached screenshot shows the folder where the file was supposed to be located (with the Waveform Client included to show that was installed). I've reinstalled a few times and nothing changed, and also installed the FreeDV software from that project's github site, as I was unclear on whether that was needed. Nothing provided the needed FreeDV.ssdr_waveform file unless it's been placed in a different folder that SmartSDR is not looking in.
(I also had read the post "Can't find FreeDV waveform on computer after running installer app (V1.5)" and did not locate an answer there other than apparently to reinstall, although it appeared to ask the same question.)
Question is where or how to get the FreeDV.ssdr_waveform file onto my computer where I can navigate to for its installation. Or perhaps a related question would be does anyone have a recent FreeDV.ssdr_waveform file from your system that you might attach to this discussion (I expect there are others who could use it as well), if this problem doesn't indicate anything other than the missing file.
Thanks,
Mark, AC3EW
Answers
Leave a Comment
Categories
6.9K

Software

8.4K

Radios and Accessories

660

Genius Products

213

Shack Infrastructure

1.9K

Operating Activities