Welcome to the new FlexRadio Community! Please review the new
Community Rules
and other important new Community information on the
Message Board
.
Stream Deck With FRSTAC and SDR 3.4.24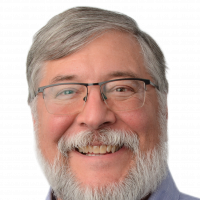 Good Afternoon
I watched the Video
Stream Deck setup with FRStack3 and SmartSDR on Windows 10/11
and followed the directions, Clicked and ran the Rest Call and loaded the stream deck plug in. and rest call 1.2. I then added http://127.0.0.1:13522/api/Radio/Slice[?parm=DOWN] to URL 1 for next clent and http://10.0.0.7:5025 to URL 2, the same is under both Buttons Next Client xx and next slice XX.
I have the proper display on the Stream Deck device however it will not communicate or work the radio/sdr? Is there a setting in FRSTACK or Smart SDR I need to change? or did I miss something on the Stream Deck FRStack3 set up?
thank you,
Chuck Bigbie N5ANY
Answers
Leave a Comment
Categories
6.9K

Software

8.4K

Radios and Accessories

657

Genius Products

213

Shack Infrastructure

1.9K

Operating Activities