Welcome to the new FlexRadio Community! Please review the new
Community Rules
and other important new Community information on the
Message Board
.
Importing Profiles and Loss of Audio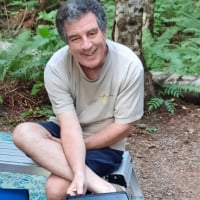 Hi guys....I thought I would post this in case someone else comes across it.
My 6500 is currently on 2.9.2 and I've been saving/exporting my profiles on a fairly regular basis -- just good practice, right?
I've recently acquired a 6700 which is on 3.4.24 and I thought it would be OK to import my 2.9.2 profiles into the 3.4.24 radio. I actually did it, and everything seemed to work OK -- no major blue smoke coming out of the back :-)
Of course, I needed to retune the ATU in the new radio to the antenna and this is where strangeness started to happen. The second or third time I pressed the ATU button to find a new solution, the radio would suddenly go comepletely silent. The panadaptors still worked fine, lots of stations displayed, but absolutely no audio from the headphone jack, the power speaker jack or PC Audio.
I was able to get the audio back (eventually) by completely resetting the radio. Then, retuning the ATU a couple of times would again, cause the audio output to completely disappear!
SO... the moral here is -- Don't import Global Profiles from one version (2.x) into a radio running another version (3.x or whatever). It seems to be OK to import the MIC profiles, but from there, it's best to just set up everything else manually then RESAVE/EXPORT the global profiles under the new version.
Now, this could also be because I went from a 6500 to a 6700, but I think the overall concept still applies.
Again, posted just in case someone else finds themselves in the same audioless situation. :-)
73
Comments
Leave a Comment
Categories
6.9K

Software

8.4K

Radios and Accessories

658

Genius Products

213

Shack Infrastructure

1.9K

Operating Activities