Welcome to the new FlexRadio Community! Please review the new
Community Rules
and other important new Community information on the
Message Board
.
Does the current SmartLINK support DAX (for WSJT-X)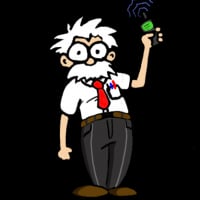 Remote 6400
SmartSDR on local computer (not the remote NUC)
Using SmartLINK to connect to remote 6400 radio
All is worrking fine for voice ...
Trying to use WSJT-X on the local computer
DAX and CAT are logged in, and DAX is selected
In the WSJT-X settings, it asks for the "Network Server" and the port of the network service. <-- What do I enter? The IP address on the local computer? What "port"?
Lastly, will this even work? I have been reading that SmartLINK does not support DAX but the messages were for old versions.
I saw YouTube videos but they all addressed running WSJT-X and SliceMaster on the remote computer (one at the radio site). It is VERY unclear to me if and how to set up a Flex 6400 to remotely operate DATA using SmartLINK
Comments
Leave a Comment
Categories
6.9K

Software

8.4K

Radios and Accessories

658

Genius Products

213

Shack Infrastructure

1.9K

Operating Activities