Welcome to the new FlexRadio Community! Please review the new
Community Rules
and other important new Community information on the
Message Board
.
Initial Microphone setup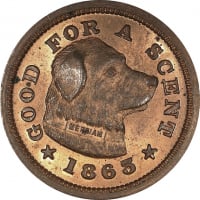 I'm been exclusively CW, but have now added a microphone and am spending a lot of time trying to get it to work... Probably some simple configuration item I'm overlooking.
Flex 6600, SmartSDR for Mac, SPE 1.5K-FA amplifier, Inrad M629 microphone purchased from Flex. Everything works great on CW.
Screen shot of Radio controls attached. ALC levels programmed on the SPE which is set to low power (500w) on 20m needing only 10w of drive as reflected in RF power.
Microphone profile "Inrad M629" associated with Transmit profile SO2R_TX, both set up by Flexradio, associated with Global profile 20m USB which I created.
Microphone RCA cable is connected to "PTT", stereo plug connected to "Mic" (not Bal). On/off switch on the bottom of microphone itself is "on"
Pushing the deskstand "talk" button activates PTT visible in the waterfall. Then speaking does nothing, no indication of power out under the radio controls nor on the SPE display.
What am I overlooking please? (I'm prepared for a DOH! moment)
Thanks in advance,
Ken
Answers
Leave a Comment
Categories
6.9K

Software

8.4K

Radios and Accessories

658

Genius Products

213

Shack Infrastructure

1.9K

Operating Activities