Welcome to the new FlexRadio Community! Please review the new
Community Rules
and other important new Community information on the
Message Board
.
SmartSDR v3.4.23 is Now Available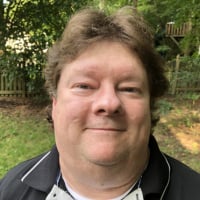 FlexRadio Systems announces the immediate availability of SmartSDR v3.4.23.
FlexRadio highly recommends upgrading to SmartSDR v3.4.23 at your earliest convenience and strongly recommends not reverting to any previous versions of SmartSDR v3 to ensure the issues fixed in this release do not reoccur.
SmartSDR 3.4.23 can be downloaded from the FlexRadio website. SmartSDR v3.4.23 is a MAINTENANCE release containing important software bug fixes and updates for version 3 of SmartSDR for Windows, SmartSDR for Maestro, SmartSDR for M models, SmartSDR CAT, and DAX.
Please download and review the SmartSDR v3.4.23 Release Notes included with the release package before installing SmartSDR v3.4.23 on your FLEX-6000.
IMPORTANT: Due to supply chain constraints, FLEX-6400 & FLEX-6600 radios shipping 3/24/23 and later, will have incompatible hardware with older versions of SmartSDR software. Therefore, newly shipped/purchased radios, cannot be downgraded below v3.4.23
================================================================
IMPORTANT: Upgrading the Radio Firmware can be a Two-Step Process
Upgrading the radio firmware requires an extended, multi-step process, where the radio may reboot several times if upgrading from SmartSDR v3.2.39 and below. The upgrade may take upward to 15 minutes to complete depending on the model. The SD card media is formatted and checked, the radio operating system and firmware are updated, and a radio-specific firmware image is installed on the FPGA. Certain version upgrades may cause the radio's fans to spin up at high speed during the upgrade process; this is normal and is no cause for concern.
================================================================
Release Highlights for SmartSDR v3.4.23
Bug Fix: Resolved AM Carrier Adjustment issues. A power setting of 100 generates a 25W Carrier. (SMART-9401)
Bug Fix: Fixed a memory leak that was responsible for certain client connect/disconnect issues. (SMART-9348)
Bug Fix: Fixed the UHE HRESULT: 0x8889000F error caused by loading invalid audio devices at runtime (SMART-9236)
================================================================
The SmartSDR v3.4.23 Changelog:
Please refer to the SmartSDR v3 Changelog for a complete listing of changes in the SmartSDR v3.4.23 release. https://www.flexradio.com/software/smartsdr_v3_changelog/
Categories
6.7K

Software

8.2K

Radios and Accessories

576

Genius Products

174

Shack Infrastructure

1.7K

Operating Activities