Welcome to the new FlexRadio Community! Please review the new
Community Rules
and other important new Community information on the
Message Board
.
SmartSDR v3.4.21 is Now Available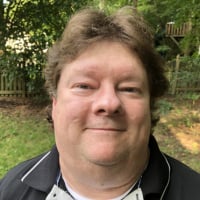 FlexRadio Systems announces the immediate availability of SmartSDR v3.4.21.
FlexRadio highly recommends upgrading to SmartSDR v3.4.21 at your earliest convenience and strongly recommends not reverting to any previous versions of SmartSDR v3 to ensure the issues fixed in this release do not reoccur.
SmartSDR 3.4.21 can be downloaded from the FlexRadio website. SmartSDR v3.4.21 is a GENERAL release containing important software bug fixes and updates for version 3 of SmartSDR for Windows, SmartSDR for Maestro, SmartSDR for M models, SmartSDR CAT, and DAX. 
Please download and review the SmartSDR v3.4.21 Release Notes included with the release package before installing SmartSDR v3.4.21 on your FLEX-6000.
================================================================
IMPORTANT: Upgrading the Radio Firmware can be a Two-Step Process
Upgrading the radio firmware requires an extended, multi-step process, where the radio may reboot several times if upgrading from SmartSDR v3.2.39 and below. The upgrade may take upward to 15 minutes to complete depending on the model. The SD card media is formatted and checked, the radio operating system and firmware are updated, and a radio-specific firmware image is installed on the FPGA. Certain version upgrades may cause the radio's fans to spin up at high speed during the upgrade process; this is normal and is no cause for concern.
================================================================
Release Highlights for SmartSDR v3.4.21
New Digital Mode Low Latency Filters: New low latency receive filters are now enabled by default for all digital modes. The setting is located in the Filter section of the client setup.
Improved indication of multiFLEX with Local PTT: Determining the station which has PTT controls is now easier to identify visually. Local PTT is green vs multiFLEX without Local PTT being white on Maestro and SmartSDR.
Maestro/M: Added new options to the Function Buttons list: Quick Record, Playback, and Band Up/Down have been added as possible function key assignments.
New TURF File for Canada: A new Canadian region (TURF) has been added to include the recently expanded 60m access
Automatic backup and recovery of settings files for SmartSDR, DAX, CAT, and Maestro: A "last known good" backup of SmartSDR settings files is now retained and used if settings file corruption is detected.
Updated DAX for Low-Latency Operation: Refactored the Windows audio subsystem to improve stability and latency.
Multiple defects have been addressed and performance improvements have been added in SmartSDR v3.4.21
================================================================
The SmartSDR v3.4.21 Changelog:
Please refer to the SmartSDR v3 Changelog for a complete listing of changes in the SmartSDR v3.4.21 release.
Categories
6.9K

Software

8.4K

Radios and Accessories

657

Genius Products

213

Shack Infrastructure

1.9K

Operating Activities