Welcome to the new FlexRadio Community! Please review the new
Community Rules
and other important new Community information on the
Message Board
.
Output Power Question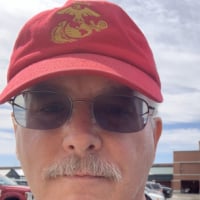 Okay, so I was seeing what I believe is an inconsistency regarding the o/p power of my station.
QUESTION: Why are the o/p power readings after the PGXL in STANDBY different / larger than the o/p power readings into the PGXL from my 6600M?
SETUP:
6600M ==> LP-500 CH2 ==> PGXL ==> LP-500 CH1 ==> TGXL ==> AG OUT A
MODE is CW and PGXL is in STANDBY
TESTS:
Power Set .. LP-500 CH2 .. LP-500 CH1
12% 11.9 18.3
15% 15.0 23.0
20% 20.3 31.1
25% 25.2 38.6
30% 30.2 46.4
100% 103.0 162.0
The TGXL is showing accurate readings and are similar to the LP-500 CH2 readings.
A review of the FRStack Meter Window shows readings similar to the the LP-500 CH2 and TGXL readings.
Is there an issue with the PGXL? Maybe the LP-500?
Comments
Leave a Comment
Categories
6.9K

Software

8.4K

Radios and Accessories

659

Genius Products

213

Shack Infrastructure

1.9K

Operating Activities