Welcome to the new FlexRadio Community! Please review the new
Community Rules
and other important new Community information on the
Message Board
.
Anyone having trouble transmitting SSB on 17 meters?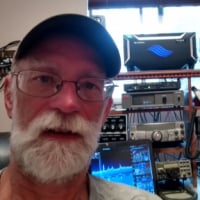 KD0RC
Member, Super Elmer
Moderator
I have a Flex 6400 V 3.3.33.10471. Today I tried transmitting USB on 18.166 MHz and got the "interlock is preventing transmission" pop-up message. On a whim, I added a second receiver, changed its mode to CW, and was able to make a mixed-mode contact with W4WKU operating POTA in KY.
I did a factory reset and tried it before re-importing and got the same message. I normally have my TX Filter set to 200 - 2900. I tried cutting it way back to 2500 at the high end, but still have the issue. If I tune down to 165.100, I am able to transmit again.
If others are seeing this, then it is likely a small bug in the US Turf file. Otherwise, I suspect my SD card. I think that Dave, W4WKU was using his Flex 6400 on V 2.8.1 without issue. Dave, if you read this could you confirm which radio you were running today?
Nevermind... I was too close to the band edge.
Answers
Leave a Comment
Categories
6.9K

Software

8.4K

Radios and Accessories

658

Genius Products

213

Shack Infrastructure

1.9K

Operating Activities