Welcome to the new FlexRadio Community! Please review the new
Community Rules
and other important new Community information on the
Message Board
.
Finally ... Successful Install of 22H2 Upgrade on W11 Desktop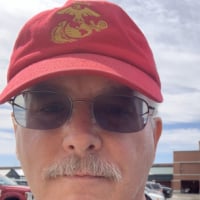 I now have SSDR 3.3.33 running on W10 & W11 desktops & W11 on a Surface Pro all at WINVER 22H2 ...
I had issues with the 22H2 upgrade on the W11 desktop ... it failed 2 times with a BSOD (Portcls.sys Page Fault) before I finally got through a successful upgrade late yesterday.
I had to jump through the following hoops to successfully complete the upgrade to 22H2:
(1) I followed the "Complete Uninstall of SmartSDR instructions)" and uninstalled ==> SSDR 3.2.39, 3.3.29, 3.3.32, & 3.3.33
(2) Then I uninstalled the software for AG, PGXL, TGXL and FRStack (pobably didn't need to but did anyway)
(3) In a CMD window I ran:
DISM /Online /Cleanup-Image /RestoreHealth
sfc /scannow
(4) Then I stopped the Windows Update Service and deleted ALL of the files & folders in C:\Windows\SoftwareDistribution\Download
(5) Then I (re)started the Windows Update Service
** I did NOT disable my antivirus software (I forgot)
I rebooted the W11 desktop and then ran the update of the 22H2 upgrade w/o issue.
Comments
Leave a Comment
Categories
6.9K

Software

8.4K

Radios and Accessories

660

Genius Products

213

Shack Infrastructure

1.9K

Operating Activities