Welcome to the new FlexRadio Community! Please review the new
Community Rules
and other important new Community information on the
Message Board
.
1000 Hz difference between Dax IQ and DAx Audio Rx ........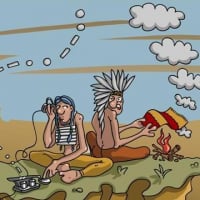 I recently wanted to use the Dax IQ with WSJT-X and trying to connect P29RO .
I noticed this difference.
The expedition was working multi-channel in FT8 on 10 mt (28.091)
By setting wsjtx to listen with DAX IQ the P29RO signal on the panadapter of wsjtx is visible at 1485 Hz.
By setting wsjtx listening with Dax Audio Rx1 the P29RO on the panadapter of wsjtx is visible at 485.
How is this difference possible?
On the panadapter of the radio (Smart SDR), however set up, listening to the Wsjtx is always fixed and visible at about 500 Hz.
The attached video shows the difference as I change the wsjtx from IQ1 to Audio Rx 1.
The reception seems to have no significant variations except the audio intensity in input on wsjtx (indicator on the right) which with Audio Rx1 seems higher than IQ Rx 1, but this has no effect on the decoding of Wsjtx.
Thanks for your comments and suggestions, cordial 73
Piero IZ1XEE
Tagged:
Leave a Comment
Categories
6.9K

Software

8.4K

Radios and Accessories

660

Genius Products

213

Shack Infrastructure

1.9K

Operating Activities