Welcome to the new FlexRadio Community! Please review the new
Community Rules
and other important new Community information on the
Message Board
.
Latency Monitoring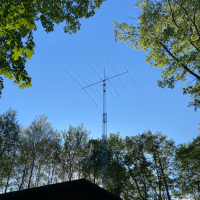 I have worked hard to harden my 100% remote Flex station against power surges, lightning, critters, climate and anything else within my "control."
Now I am focussing on monitoring what I can't control, but may be able to influence by becoming the squeaky wheel. Specifically, latency between my local (transmitter) site and remote (home in the city) site.
I see some are using LatencyMon. I am looking for input on this and/or any other ways to monitor latency between the two IP addresses so I can collect constant data to furnish to the ISPs if necessary.
For the most part, I have seen consistent latency between the two sites at ~60ms which the Flex system seems to be quite happy with. There have been episodes however where it has gone much higher, albeit momentarily. One episode was ten days however where it doubled to 120ms. I used tracert to see that they had routed traffic around some sort of issue one of the ISPs was having in a location along the way, and then it went back to the normal, shorter route.
Thanks in advance.
John
NG0Z
6400
PGXL
TGXL
Comments
Leave a Comment
Categories
6.5K

Software

8K

Radios and Accessories

531

Genius Products

153

Shack Infrastructure

1.5K

Operating Activities